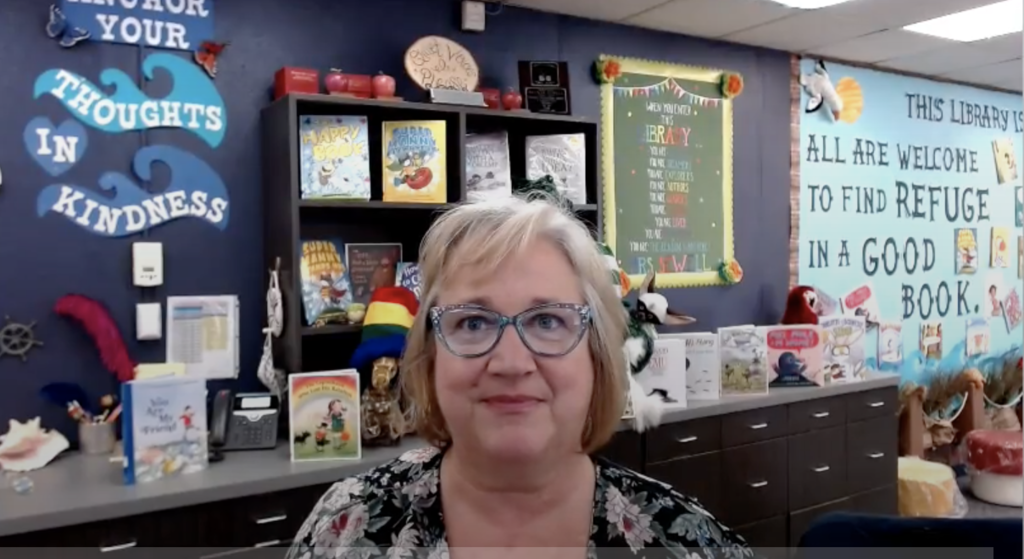 Mesa families. Here is another reminder about the Book Fair. Please note the new ending date- March 25th. #GoMesaMustangs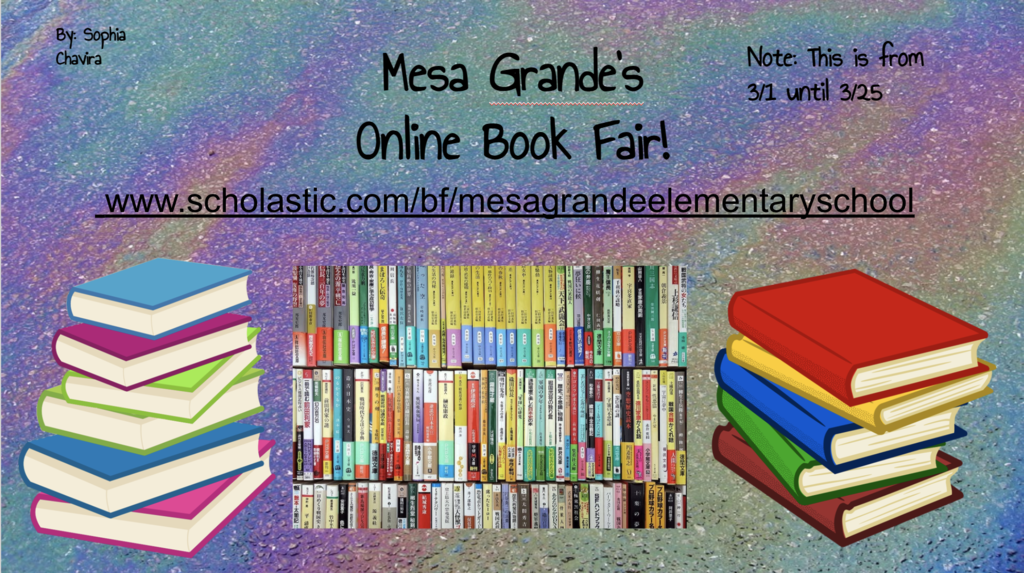 It's time for our online Book Fair. Here is a student-created advertisement for you. #GoMesaMustangs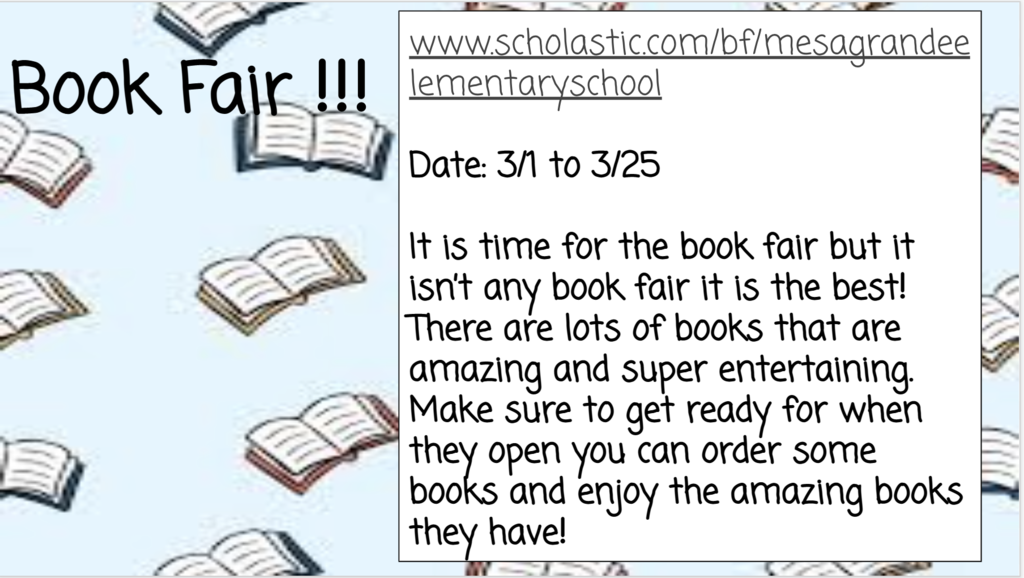 Congratulations to our "Students of the Day" for the week of February 22nd-26th. You are doing an amazing job and we are extremely proud of you! Keep up the great work, Mustangs! #GoMesaMustangs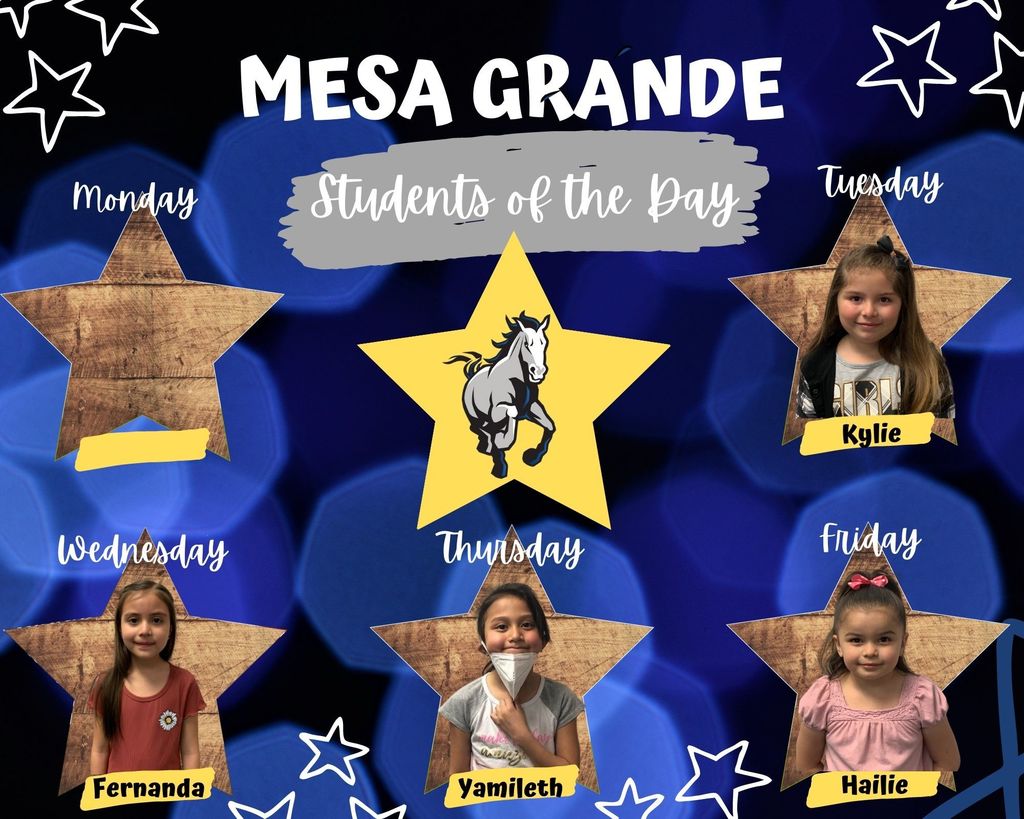 Mesa families. Here is a video to show you how we will keep your kids safe when we re-open in March. #GoMesaMustangs
https://youtu.be/u4IyHJwxePU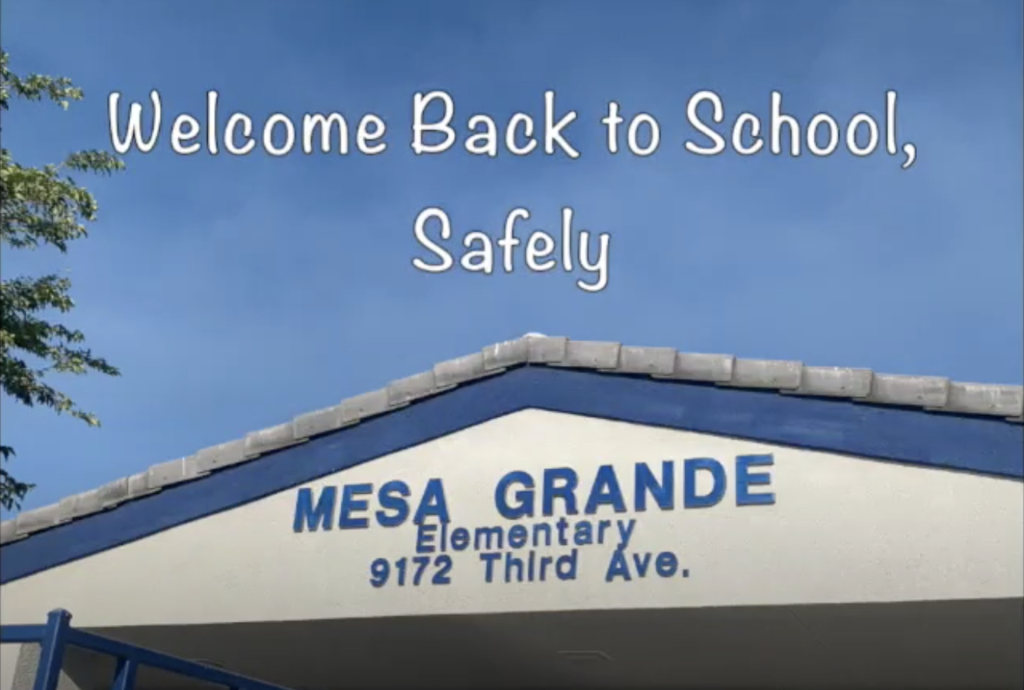 Mesa families. Here is more Hybrid news. Stay informed. :)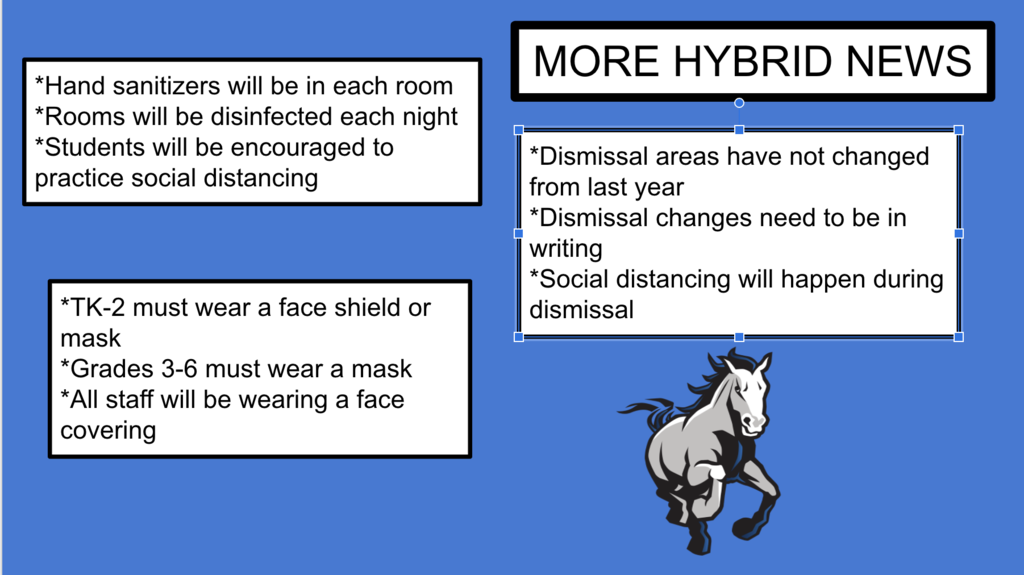 Mesa families. Here is the latest Hybrid News. Check it out to stay informed. :)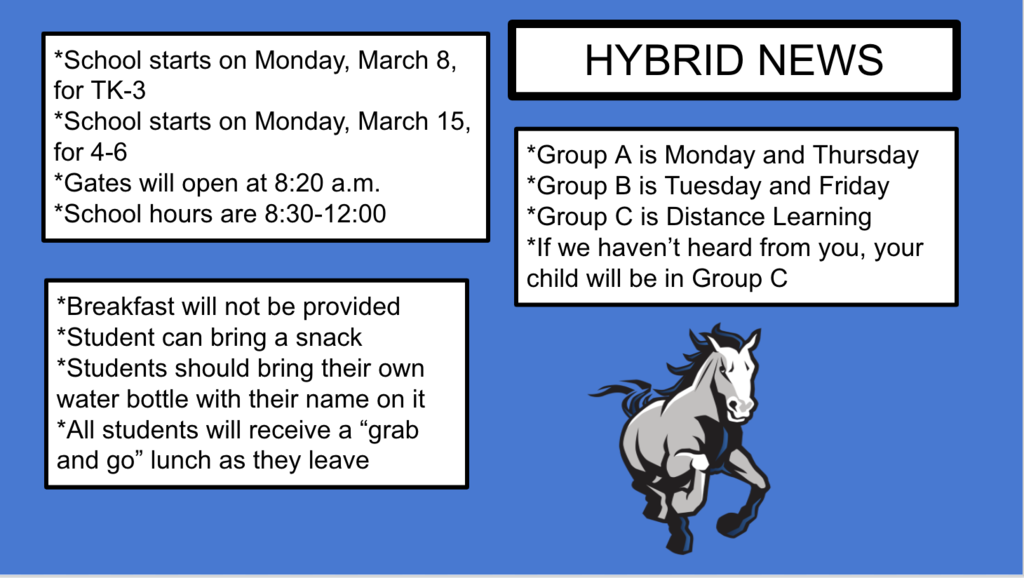 Congratulations to Jayleen, our lower grade Weekly Wrangler! We are so proud of you! #GoMesaMustangs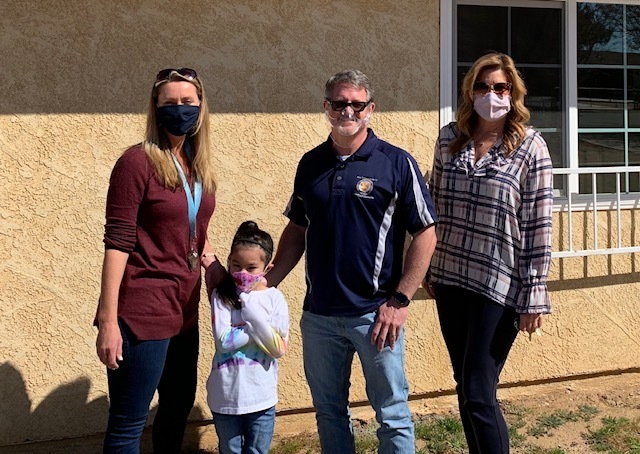 Congratulations to Tyson, our upper grade Weekly Wrangler! Way to keep working hard! #GoMesaMustangs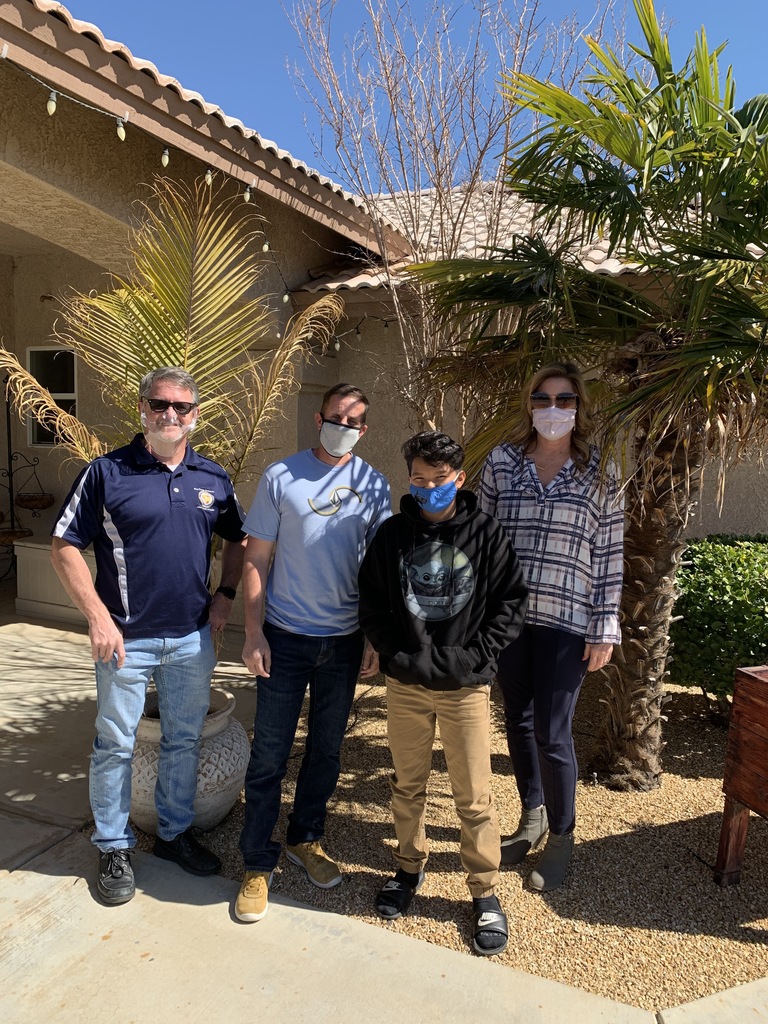 We are so proud of our "Students of the Day" for the week of February 15th. Congratulations, Mustangs! Keep up the great work! #GoMesaMustangs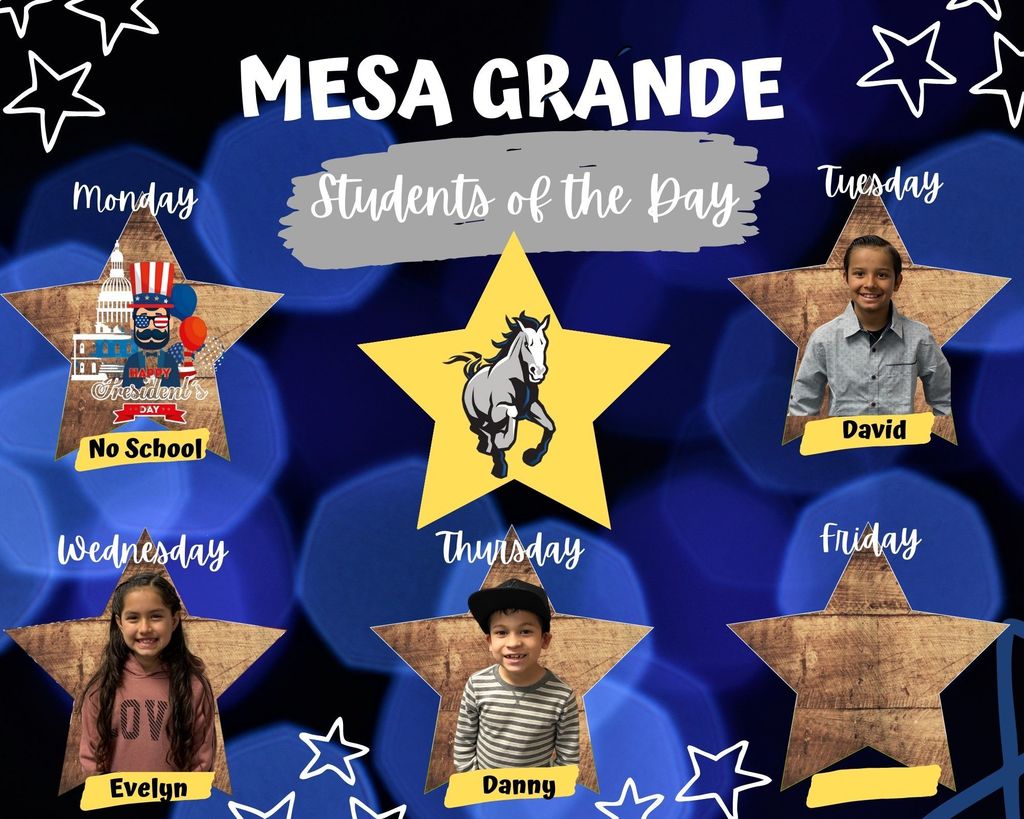 Congratulations to our "Students of the Day" for the week of February 8th. You've been working extremely hard and have made us all proud. Keep up the phenomenal work, Mustangs! #GoMesaMustangs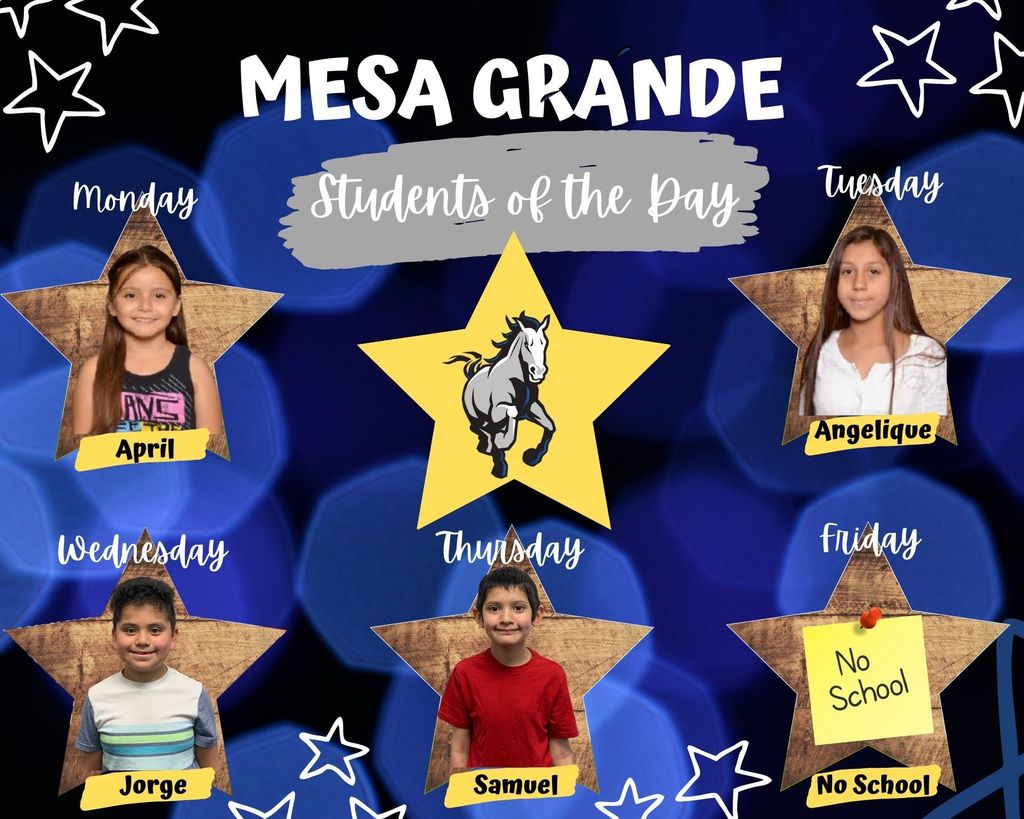 Congratulations to our "Students of the Day" for the week of February 1st-5th. You are doing an outstanding job and we're so proud of you! Keep doing amazing things, Mustangs! #GoMesaMustangs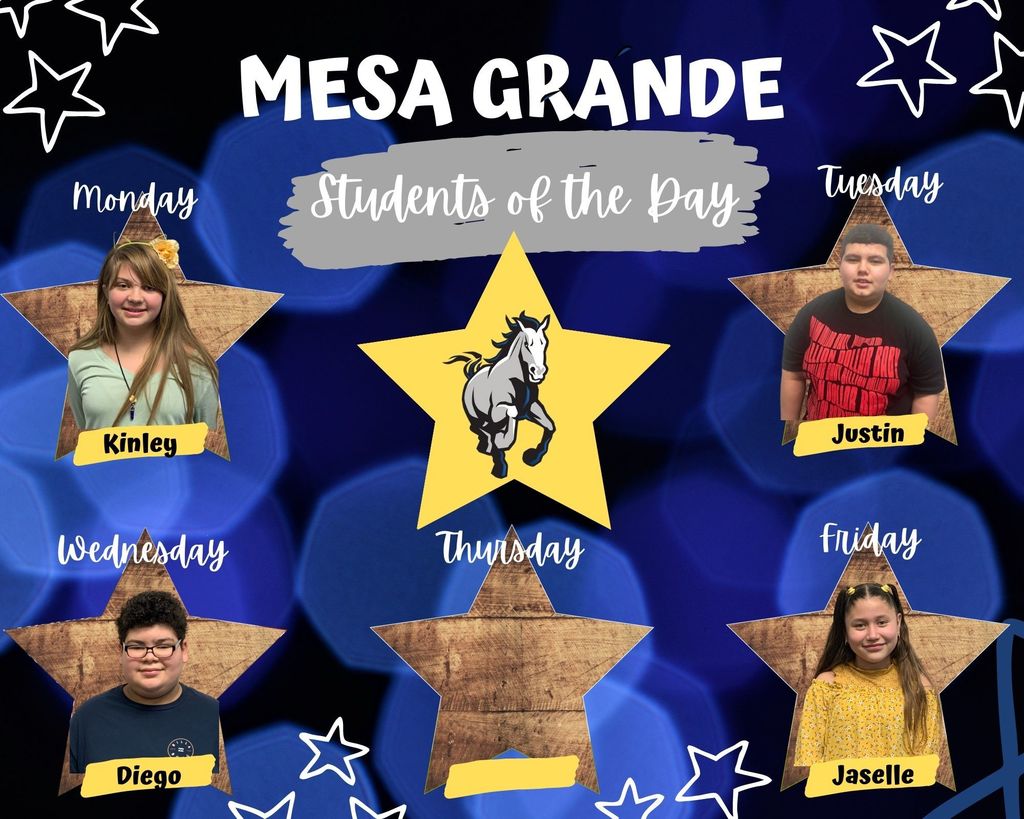 Congratulations to our "Students of the Day" for the week of January 25th. You are amazing and we're so proud of you! Keep up the great work, Mustangs! #GoMesaMustangs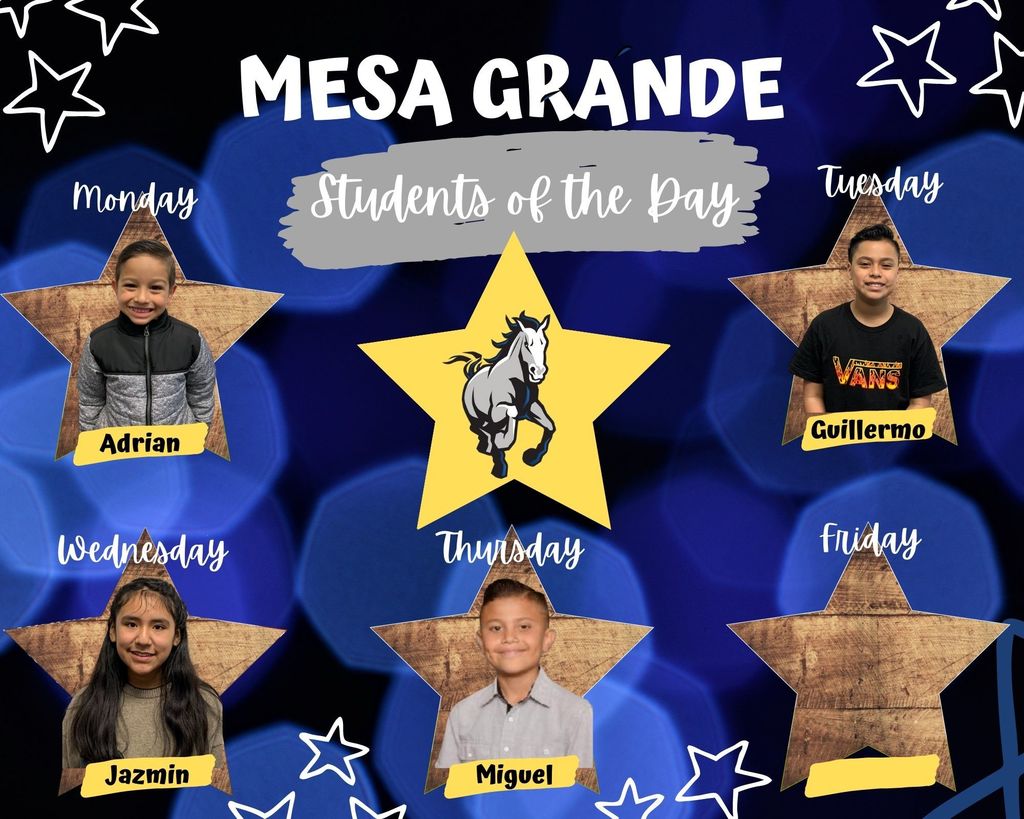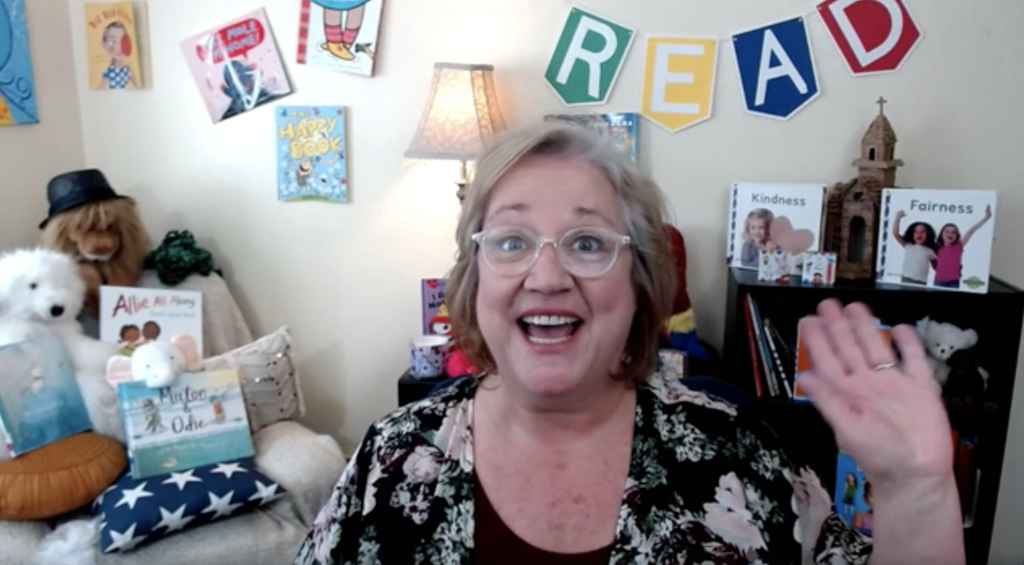 Congratulations to our "Students of the Day" for the week of January 18th. We are so proud of you for working hard, being kind towards others, and making your teachers proud. Keep up the great work, Mustangs! #GoMesaMustangs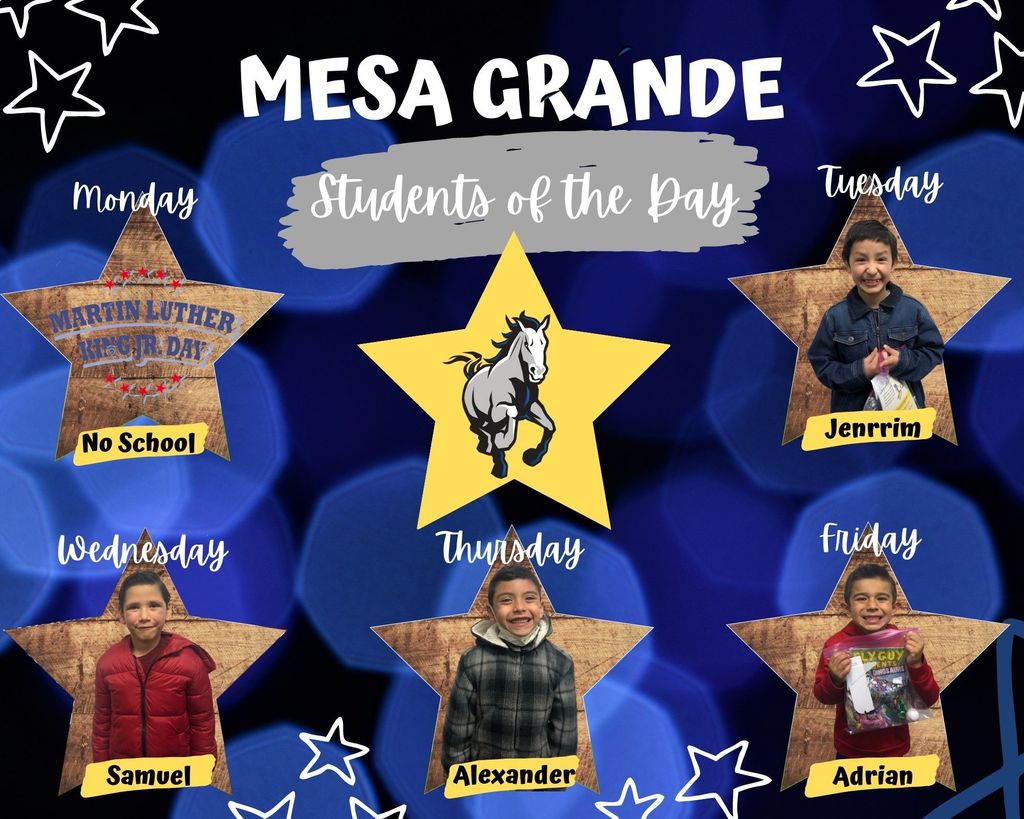 Congratulations to our "Students of the Day" for the week of 1/11-1/15. We are so proud of your hard work, participation, and positive attitudes. Keep up the great work, Mustangs! #GoMesaMustangs

Happy New Year, Mesa Families! We would like to congratulate our first 5 Students of the Day for 2021. We are so proud of their hard work, participation, and positive attitudes during Distance Learning. Way to go, Mustangs!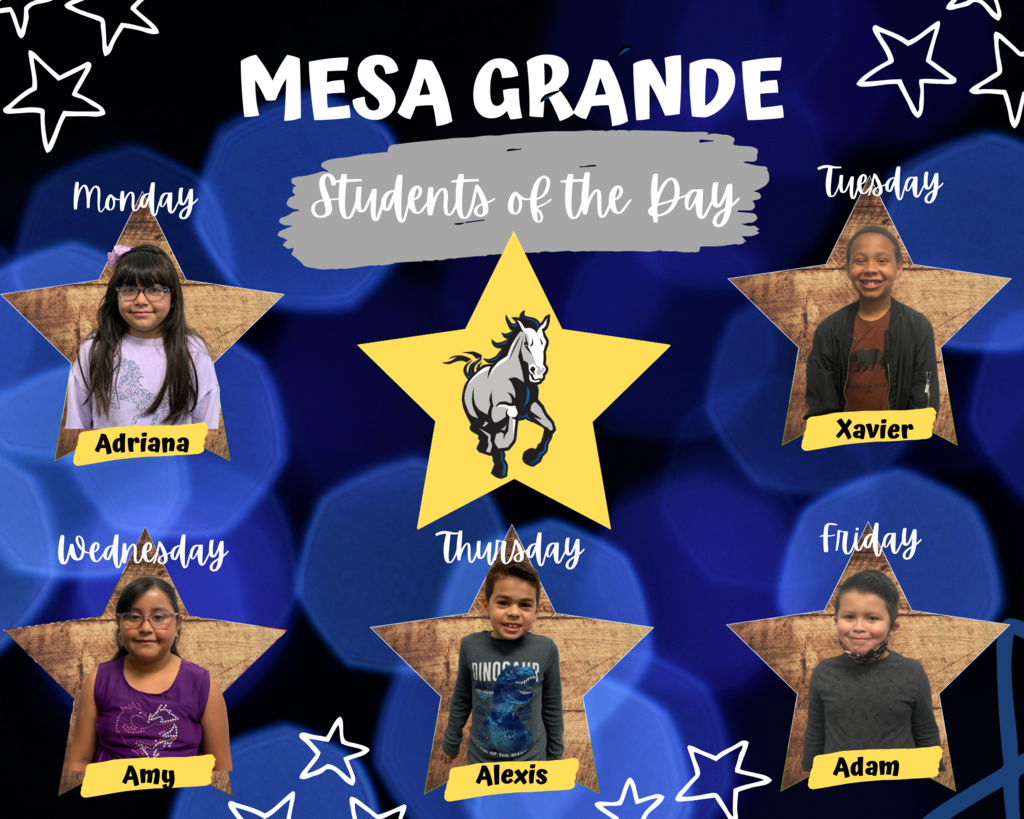 Ellie the Elf had a lot of fun the past few weeks, but sure missed seeing you all at school. Don't worry, I'm sure she'll be back again next year. Have a Merry Christmas and remember, there is no school until January 4th. Enjoy your break! #GoMesaMustangs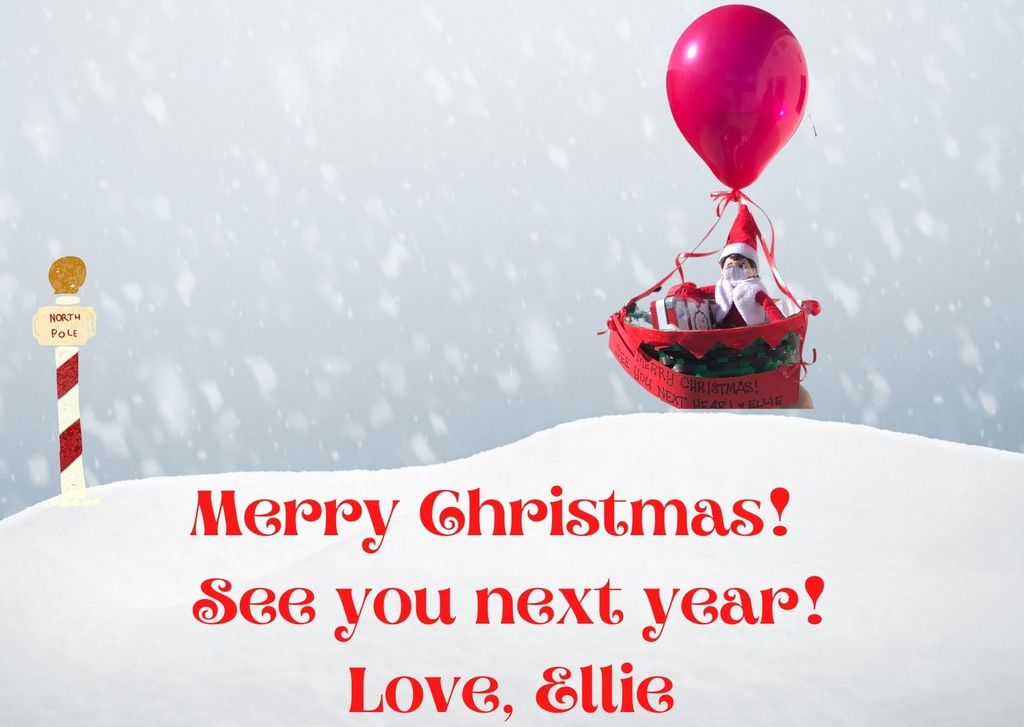 Congratulations to our "Students of the Day" for the week of 12/14-12-18. We are proud of your amazing work ethic and positive attitudes. Keep up the great work, Mustangs! #GoMesaMustangs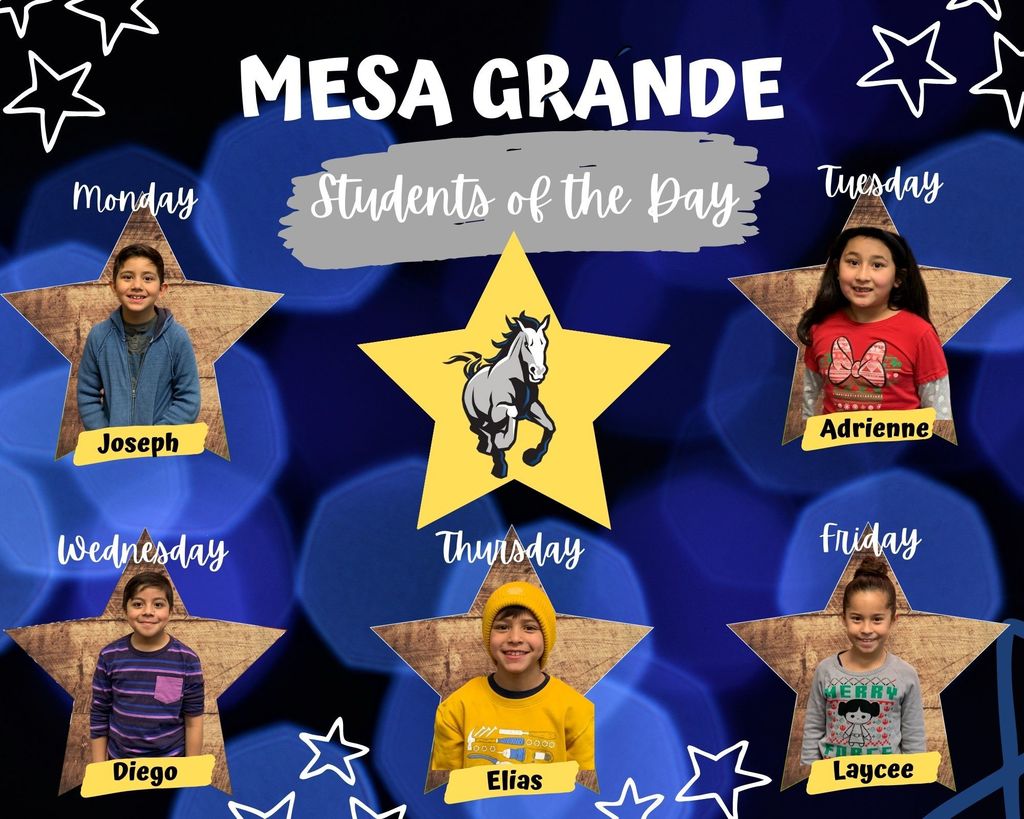 Mesa Families, Follow the link to enjoy some holiday read alouds from our staff. We want to wish you all a very Merry Christmas and a safe and restful break! We look forward to seeing you all back online on January 4th.
https://flipgrid.com/b8a44744